Tell us where you want to go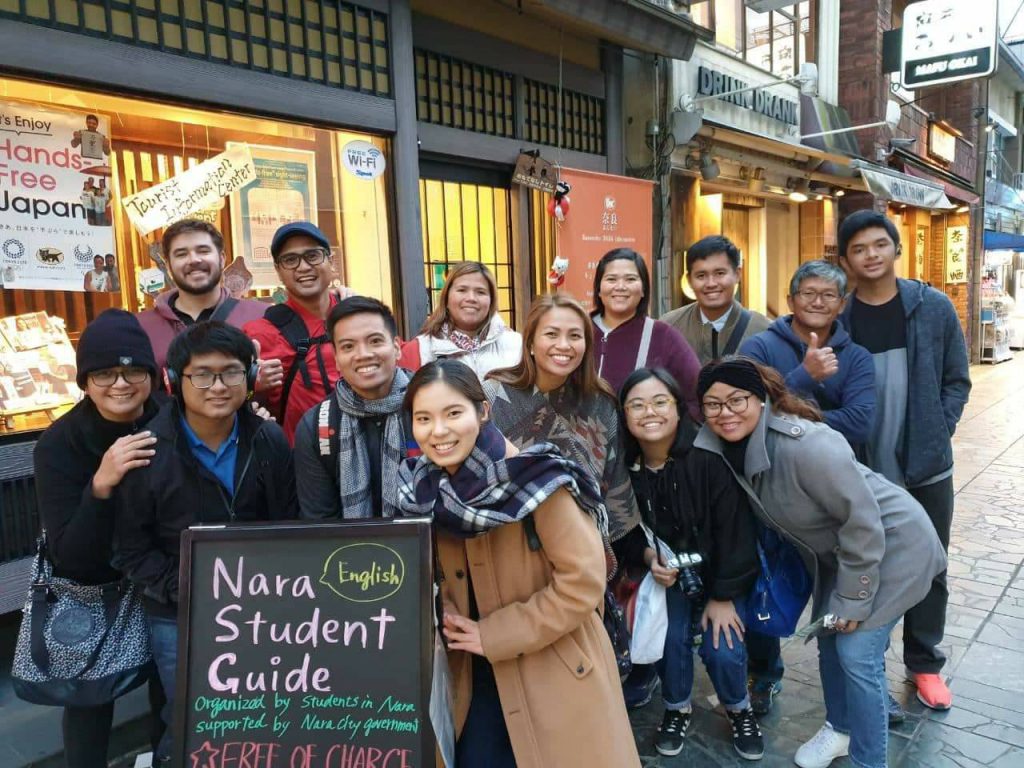 TOUR INFO
・You don't have to pay for our time, but please cover the cost of the tour (traffic fare, etc.).
※We have free passport to enter most of popular tourist spots in Nara city, including Todaiji-temple, Kofukuji-temple, Kasugataisha Shrine, etc.
So you don't need to pay for us, please pay for yourselves.
・We guide only foreign people and groups who travel personally (for non-profit).
・We're sorry when we cannot accept your reservation because of full reservations or any other reasons.
・If you have to cancel your reservation, request to cancel by 5 pm of the day before.
Click here to make a reservation↓
The typical route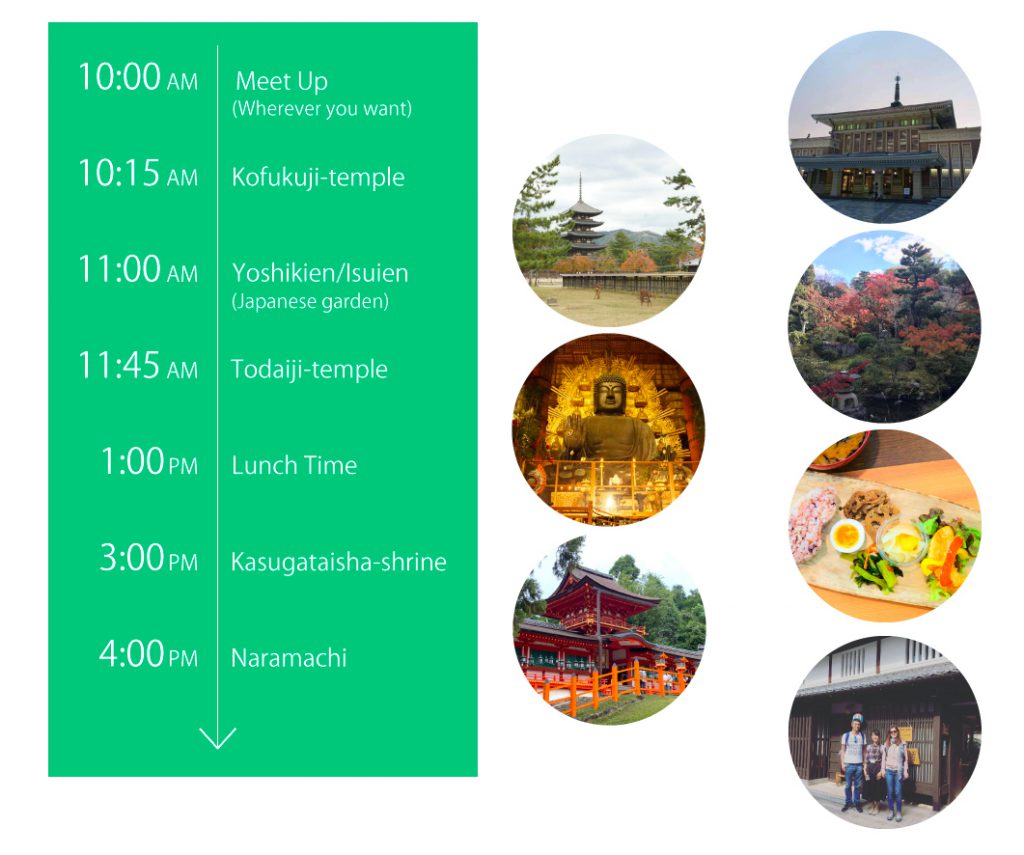 Nara Student Guide
Contact
narastudentguide1964@gmail.com